Dear Members,
The South African Civil Aviation Authority (SACAA) audited SAHPA at the SAHPA office in Centurion on the 2nd December 2022. This was a routine ARO renewal audit based on the Civil Aviation Regulations 2011, as amended, Part 149. This audit meeting was attended by Louise Liversedge, Kevin Storie, Louis Stanford and four SACAA officials.
There were no findings or observations (see below).
The SAHPA ARO has been renewed to 31st January 2024 and the ARO approval certificate has been re-issued. (see below).
SAHPA ARO Renewal Audit Report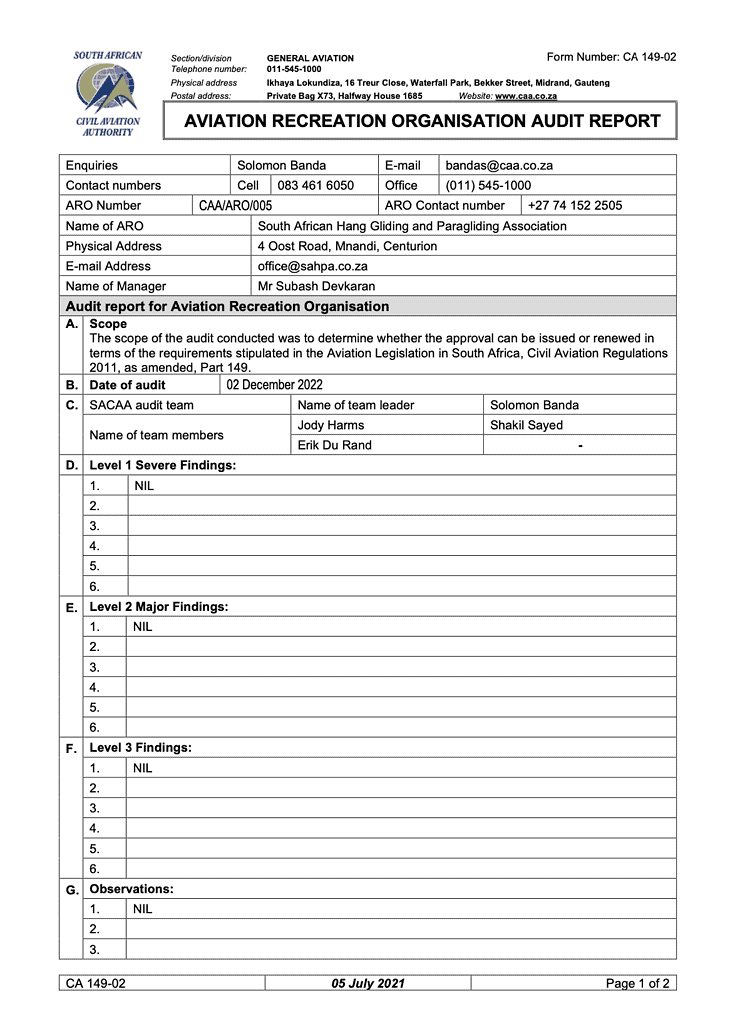 ---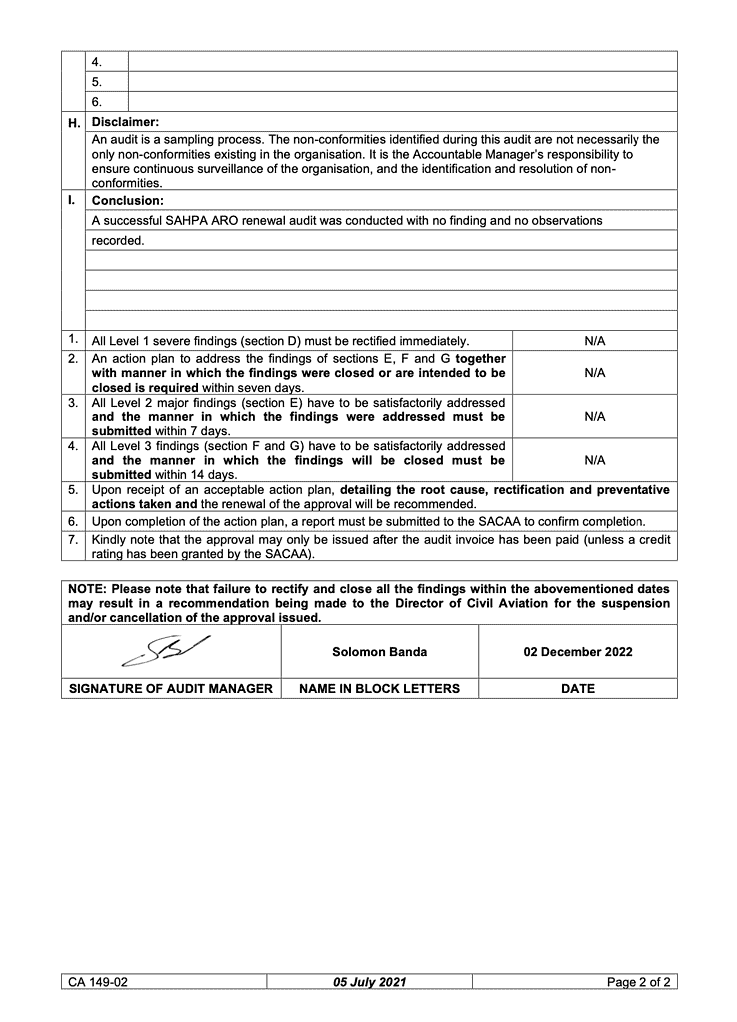 ---
SAHPA ARO Approval Certificate
---