Dear SAHPA members,
This is an important announcement regarding the landing sites in Franschhoek.
After ongoing and unresolved complaints about pilot conduct, the directors at the Fransche Hoek Agricultural Estate (FHAE) have revoked access to all landings (including emergency landings) within FHAE with immediate effect.
Any pilot caught landing at FHAE (see below, encircled in red) will be treated as unwelcome trespassers and handed over to SAPS and SACAA for enforcement.
In addition, Chamonix Farm (the alternate landing area, encircled in blue) will revoke access sometime in February 2023. This will be communicated once the exact date is known.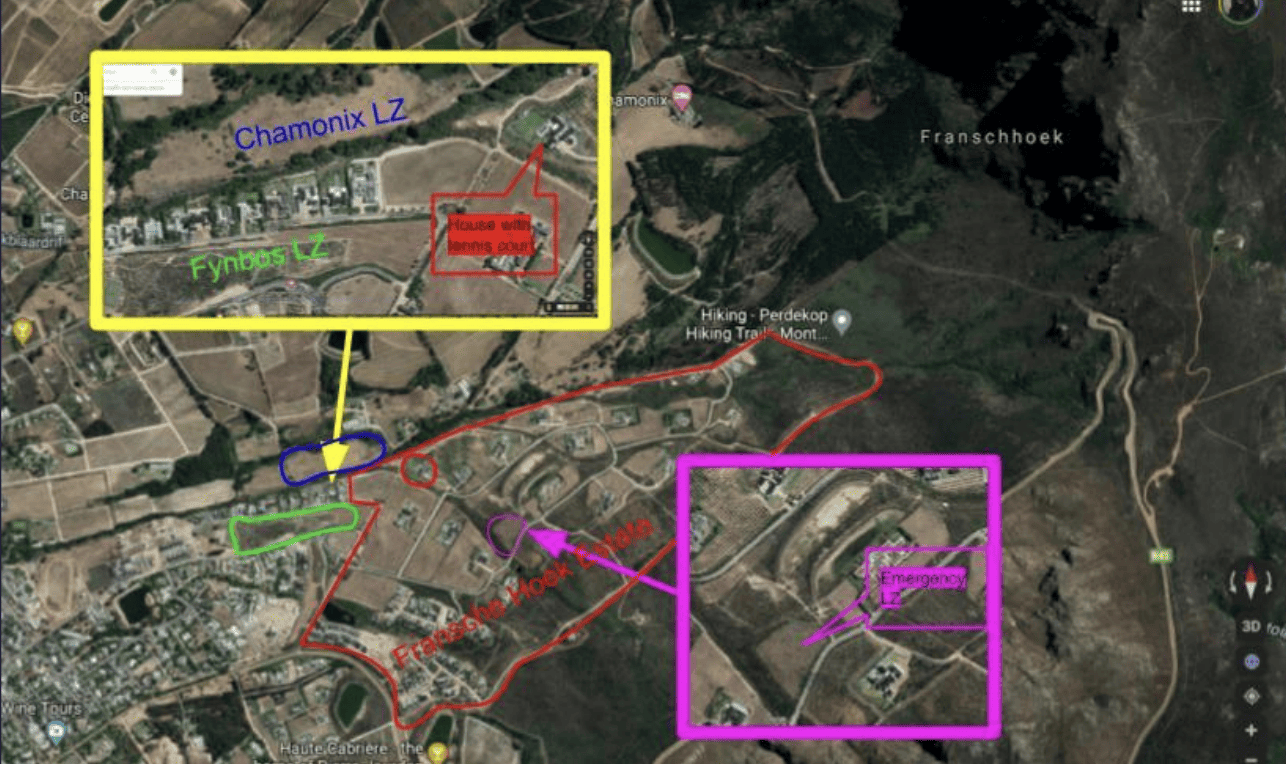 Nature of Complaints
The complaints can be summarised as follows:
Pilots have been abusing the "emergency landing" excuse by landing within the estate. In addition, pilots have not reported incidents for their emergency landings, as required by site rules.
Pilots are causing distress to residents by flying very low over FHAE resident homes.
FHAE residents have escalated their complaints directly to SACAA, who have in turn indicated that they may decide to close down the launch site permanently if complaints persist.
Alternatives
There are currently efforts underway to identify an alternate landing area, and if successful, this will be communicated to all pilots.

Pilots are again reminded that access to any launch or landing site is a privilege. Once a relationship with land-owners and neighbours has deteriorated, it takes a long time to re-establish restore trust.