This Site Guide was originally developed by Greg Hamerton and is now maintained by SAHPA volunteers.
Use this information wisely and at your own risk.
Description
Location
Weather
Launch
Landing
Cautions
Directions
sdasdv
Records
dvsdv
Caretaker
SANParks Activity Permit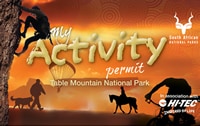 All pilots flying in the Table Mountain National Park are required to apply annually for a TMNP My Activity Permit (Level 2 – Hang-gliding and paragliding) which currently costs R455pa. These are issued at the SANParks offices.