Site Guide >> Western Cape >> Betty's Bay
A big sand dune which has the honour of being the first training site in South Africa. Good soaring flights can be enjoyed after flying across to the peaks (west of the dune). A small landing area combined with the performance of modern gliders makes the dune less suitable than it used to be for training.
Weather
South-South-West (SSW) to South East (SE)
This site is very turbulent in a SW wind.
Always check the wind at the top of the sand dune – the venturi can be severe.
Geography
GPS: +- S34o21.33' E18o54.00'
Height: 100m
Altitude: 120m ASL
Airspace ceiling: 1200m ASL)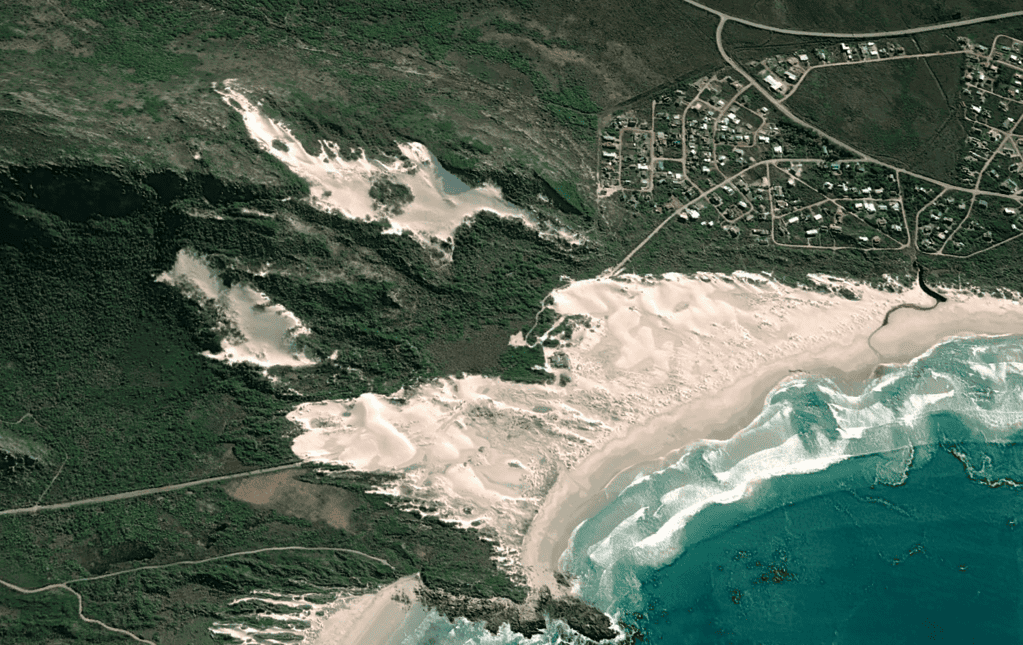 Launch
at the top of the sand-dune
Directions
Take the N2 to Gordon's Bay. At the base of the Sir Lowry's Pass, turn right towards Gordon's Bay, and follow the signs to Pringle Bay. You will drive along the coast for approximately 20km. After the road climbs away from the coast 5km beyond Pringle Bay, turn right to 'Stony Point' and take the second turning right onto a gravel road. After 1km you will see the dune on your right hand side.
Permission
None needed.
For the HG B-graded site on the nearby Betty's Bay Mountain, contact Johan Smal 021 880 0804.